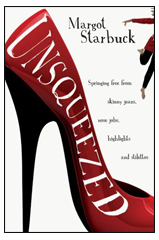 Springing Free from Skinny Jeans, Nose Jobs, Highlights and Stilettos
by Margot Starbuck
I once sat in an airport with Margot Starbuck and John Lynch (whose book is listed below) – two of the funniest people I know – and laughed as John and Margot told stories. In this book Margot brings that sense of humor, combined with wisdom and honesty about body image which I found insightful, challenging and laugh-out-loud funny. It is now at the top of my list for books on food and body image issues. Margot writes with authenticity, heart and a thoroughly biblical understanding or how God designed us to understand the human body. I highly recommend it.
Body Image, Beauty and Life After Pregnancy
by Dena Cabrera and Emily Wierenga
If you search "body image pregnancy" on Amazon.com this is the first book in the results list. That's a good thing because it is written by two women who care deeply about the topic. Co-written by Dena Cabrera, Clinical Director at Rosewood Centers for Eating Disorders and writer and speaker Emily Wierenga, this books combines clinical expertise with practical experience on how to adjust to your changing body during and after pregnancy and well as parenting children on the topic of body image. BUY HERE
The Nature of Humanity in the Bible
by Joel Green
This book should probably be listed under Faith & Christianity but I put it under Body Image Books because I believe having a good philosophical/theological understanding of the nature of our bodies is foundational to a healthy body image. If you are ready to dive into an academic understanding of what Christianity teaches about the body, the soul and the human brain, this book is a great place to start.
PERSONAL GROWTH & PSYCHOLOGY BOOKS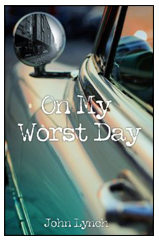 by John Lynch
John is one of the most gifted communicators I know. His teaching on grace and trusting God have forever changed the way I think about myself, about God and about how and why change happens.. In this book he teaches what it means to truly trust God without the "I'll try harder, I promise" mentality. This trust is borne out of an honest struggle with a God who is genuinely for us. I guarantee that you have never read anything like this before.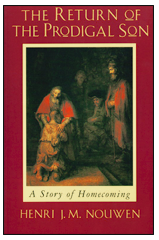 by Henri Nouwen
This book came about when Henri Nouwen, one of the most prolific spiritual writers of our day, found himself sitting in front of Rembrandt's painting depicting the Parable of the Lost Son found in the Gospel of Luke. The result is a powerful book that invites us to understand God's passion to welcome us home – whether we are the 'younger brother' of the 'elder brother' and why this matters to our life. If you fear how God will see you because of your failures or because you struggle with compulsive behaviors you will find this book life-changing.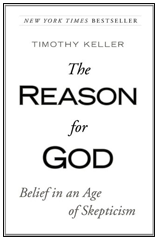 Belief in an Age of Skepticism
by Timothy Keller
Keller is one of the most widely read pastors in the US today, largely because of how he respectfully engages with those outside of the church and challenges those within it. Called by Newsweek a "C.S. Lewis for the 21st Century" you will find compelling and reasonable discussions of the tough questions about faith in God. The teachings of Tim Keller have dramatically shaped my life over the past 15 years and daily impact my life and counseling practice.