Former client
From our first handshake I knew I could trust Travis. His sincerity and sensitivity to my struggles built a safe place for me to heal. He spoke to me, the human, not at my issues, which helped separate my identity from my situation. He offered genuine care with professional expertise and I've forever grateful for the health and wholeness that resulted from our time together.
Former client
I met Travis Stewart while receiving treatment for an eating disoder. I had a very hard time trusting men, and when I heard that my primary therapist was going to be man – I almost gave up right then and there. But when I met him all my worries disappeared; there is something about him as a person and his demeanor that made me believe that everything was truly going to be okay. And I do not hesitate to say that during that short period of time, he saved my life. He helped me to develop skills to deal with urges and see past my insecurities into the deeper issues of what was truly causing my eating disorder and he taught me how to truly "be present" in everyday situations. I am thankful for the huge impact he has had on my life.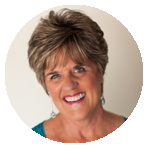 Jan Hamilton
Director of Doorways Counseling and Psychiatric Services

Travis is an excellent and compassionate clinician. He has dealt with some of the most difficult family and individual situations with adolescents and young adults caught in the devastating cycle of eating disorder behaviors.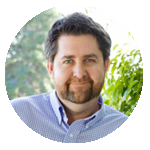 Sam Lample
Licensed Professional Counselor,
Former Director of Remuda Ranch Treatment Center for Boys

In working with Travis I have seen him facilitate the highest quality work with clients. He has the ability to balance empathy with gentle confrontation. He is an excellent eating disorder professional.

Kirsten Haglund
Miss America 2008
Eating Disorder Advocate
Founder of the Kirsten Haglund Foundation

Travis brings high-level, professional expertise to any talk, and communicates his wealth of knowledge in a way that is clear and relatable. He richly demonstrates through narrative, a sense of humor, and personal reflection the concepts he aims to communicate. I highly recommend him.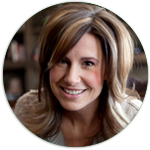 Constance Rhodes
CEO FINDINGbalance
Hungry for Hope Conference

I love hearing Travis speak. He invests himself in understanding his topic thoroughly, communicating it clearly, and infusing it with the life-changing power of story. In feedback from our event attendees, he always emerges as a conference favorite.

John Lynch
Author and Speaker, TrueFaced Ministries

Travis has this uncommon gifting to be able to make a complex ideas clear and winsome. He is able to chart a course through the cultural issues of identity, pain, grief and addiction. He is funny, delightful, brilliant and fascinating. What I appreciate best is that he artfully allows me to travel along with him to face the issue, instead of just watching someone convince me of their journey. I'm a big fan.